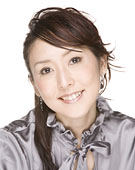 [MANA IWAMOTO]
President of Japan Cosmetic Association
Dermatologist
The development producer of cosmetics
A member of The World Society for Anti-Aging Medicine (WOSAAM)
Official HP "
Correspondence of South France
"
*Career profile:
Graduated from Tokyo Women's Medical University.
After Training at Keio University medical department, she worked for Shichu Hospital.
Moved to South France in 1997.
Training at University hospital in beauty dermatology department (laser treatment, anti-aging medicine) At the same time, she studied about aromatherapy, phytotherapy, natural therapy and its preventive medicine using herbs.
She was engaged in cosmetic brand development for a major mail-order firm in Japan and worked as adviser for EU major pharmaceutical company or a cosmetic solid maker company. In 2008 she started her company, now playing an active role as consultant of French major pharmaceutical company and Japanese clinics, as well as solid supervision producer and beauty journalist.
By collecting information about beauty and health from France and Japan, her point of view is very unique . She advocates the 'total beauty' with healthy skin and more vitality by alarming Japanese women who are tossed by flooded beauty information.
*Books
2015 Jan 'The guide for a sensual life'(Discover21)
2013 Feb 'The right skin care for Japanese women'(Yousensha)
2010 Aug 'Beauty & cosmetic intelligence that fashion magazines never advise you' (Discover21)
2007 Nov 'Encyclopedia of beauty' (WAVE Publication)
2006 Oct 'Dr.Mana's skin power without make up' (Kodansha)
2005 Nov 'Dr.Mana's are you sure about your skin?' (Kodansha)
*Supervision of cosmetics products, adviser for the following companies:
Avene, A-Derma(laboratoire Pierre Fabre SA Head office)
Hydroxydase (Omega Pharma)
Exbeaute (Zyx international)
Decleor (Shiseido professional)
Dr.Renoir (Mandam)
Touchenna (Dinos)